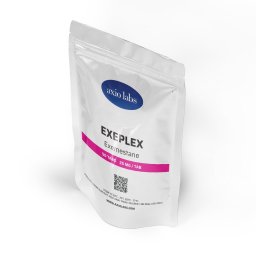 Axiolabs
Exeplex
EXEMESTANE 25 MG
Category: Aromatase Inhibitor; Antiestrogen
Package: 50 pills (25 mg/pill)
Brand: Axiolabs
Purpose: Lower Estrogen Levels
Exeplex Detailed
AXIOLABS EXEPLEX
Exeplex, manufactured by Axiolabs, is a medication containing Exemestane 25 mg. It belongs to the class of aromatase inhibitors, specifically designed to treat hormone receptor-positive breast cancer in postmenopausal women.
DRUG COMPOSITION
Each Exeplex tablet contains Exemestane 25 mg.
PHARMACEUTICAL FORM
Exeplex is formulated as oral tablets, ensuring convenient and precise dosing.
PHARMACEUTICAL GROUP AND ATC CODE
Pharmaceutical group: Antineoplastic agents, ATC code: L02BG06 - Exemestane.
PHARMACOLOGICAL PROPERTIES
Exeplex acts by irreversibly binding to the aromatase enzyme, inhibiting the conversion of androgens to estrogens. This leads to a reduction in estrogen levels, which is beneficial in hormone-sensitive breast cancer.
PROFILE
Chemical name: (8R,9S,10R,13S,14S)-10,13-dimethyl-6-methylidene-7,8,9,11,12,14,15,16-octahydrocyclopenta[a]phenanthrene-3,17-dione
Chemical formula: C20H24O2
Percentage of anabolic activity: Not a steroid
Percentage of androgenic activity: Not a steroid
Active half life: Approximately 24 hours
Recommended dosage: 25 mg per day for breast cancer; may vary in other applications
Acne: Not reported
Bloating (water retention): Not reported
HBR: Low
Hepatic toxicity: Rare
Aromatization: Inhibits aromatase, reducing estrogen conversion
THERAPEUTICAL INDICATIONS
Exeplex is indicated for the adjuvant treatment of postmenopausal women with estrogen receptor-positive early breast cancer following two to three years of tamoxifen and is also used for the treatment of advanced breast cancer in postmenopausal women.
DOSES AND METHOD OF ADMINISTRATION
The typical dosage of Exeplex is one 25 mg tablet once a day, preferably after a meal.
CYCLE/STACKING
Solo cycle:
Exeplex is primarily used as part of breast cancer treatment, and its solo cycles are prescribed by healthcare professionals. A standard dosage might be 25 mg once a day.
Cutting cycle:
Exeplex 25 mg per day + Arimiplex (Anastrozole) 1 mg per day for a 12-week cutting cycle.
Bulking cycle:
Exeplex is not typically used in bulking cycles, as its primary application is in breast cancer treatment.
POST CYCLE THERAPY
Exeplex is not commonly used in post-cycle therapy for bodybuilding, as its role is specific to breast cancer treatment.
SIDE EFFECTS
Common side effects may include hot flashes, fatigue, and joint pain. Serious side effects may include osteoporosis and increased risk of fractures.
CONTRAINDICATIONS
Exeplex is contraindicated in pregnant or breastfeeding women, individuals with severe hepatic impairment, and those with known hypersensitivity to Exemestane.
OVERDOSE
In case of overdose, symptomatic and supportive measures are recommended. Consult a healthcare professional if overdose is suspected.
WARNINGS AND SPECIAL PRECAUTIONS FOR USE:
Exeplex may cause a reduction in bone mineral density; regular monitoring and appropriate interventions are advised.
INTERACTIONS WITH OTHER DRUGS
Exeplex may interact with medications that induce or inhibit cytochrome P450 enzymes. Inform healthcare providers about all medications being taken.
PRESENTATION, PACKAGING
25 mg per tablet, 50 tablets in sachet.
STORAGE
Store Exeplex in a cool, dry place, away from direct sunlight.
LEGAL STATUS
Exeplex is often available only by prescription and is subject to legal regulations. Its use for non-medical purposes may be subject to legal restrictions depending on the country or region.
DATE OF LAST TEXT CHECKS
/
NAME AND ADDRESS OF THE MANUFACTURER
Axiolabs
Europe
EXTERNAL LINKS
Please log in to write Exeplex review.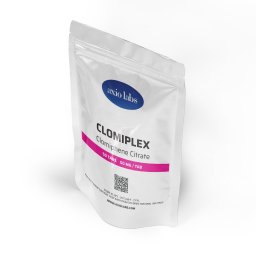 Axiolabs
CLOMIPHENE CITRATE 50 MG
Category: Selective Estrogen Receptor Modulator; Progonadotropin
Package: 50 pills (50 mg/pill)
Brand: Axiolabs
Purpose: Boost Testosterone Levels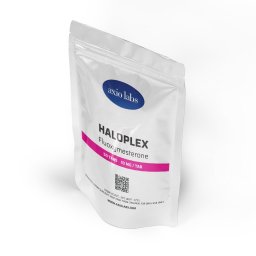 Axiolabs
FLUOXYMESTERONE 10 MG
Category: Androgen; Anabolic Steroid
Package: 50 pills (10 mg/pill)
Brand: Axiolabs
Purpose: Cutting Cycle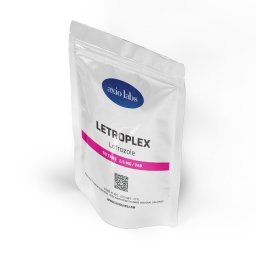 Axiolabs
LETROZOLE 2.5 MG
Category: Aromatase Inhibitor; Antiestrogen
Package: 50 pills (2.5 mg/pill)
Brand: Axiolabs
Purpose: Block the Aromatase Enzyme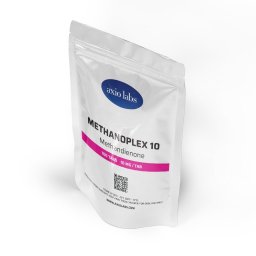 Axiolabs
METHANDIENONE 10 MG
Category: Androgen; Anabolic Steroid
Package: 100 pills (10 mg/pill)
Brand: Axiolabs
Purpose: Bulking Cycle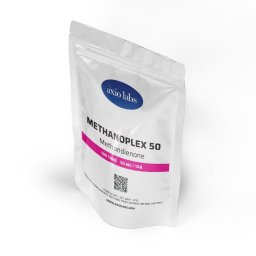 Axiolabs
METHANDIENONE 50 MG
Category: Androgen; Anabolic Steroid
Package: 100 pills (50 mg/pill)
Brand: Axiolabs
Purpose: Bulking Cycle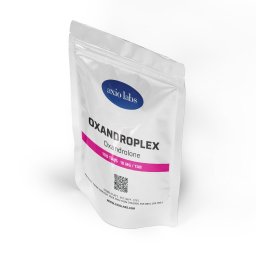 Axiolabs
OXANDROLONE 10 MG
Category: Androgen; Anabolic Steroid
Package: 100 pills (10 mg/pill)
Brand: Axiolabs
Purpose: Cutting Cycle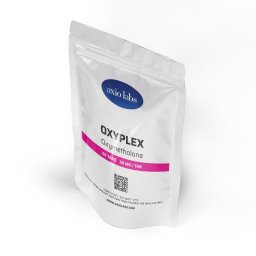 Axiolabs
OXYMETHOLONE 50 MG
Category: Androgen; Anabolic Steroid
Package: 50 pills (50 mg/pill)
Brand: Axiolabs
Purpose: Bulking & Strength Cycle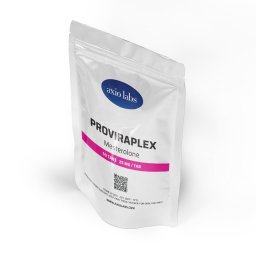 Axiolabs
MESTEROLONE 25 MG
Category: Androgen; Anabolic Steroid
Package: 50 pills (25 mg/pill)
Brand: Axiolabs
Purpose: Mitigate the Effects of Estrogen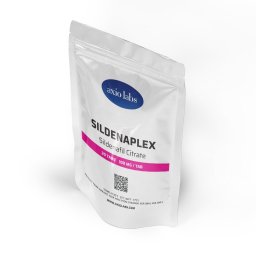 Axiolabs
SILDENAFIL CITRATE 100 MG
Category: PDE5 Inhibitor
Package: 20 pills (100 mg/pill)
Brand: Axiolabs
Purpose: Male Sexual Enhancement Pills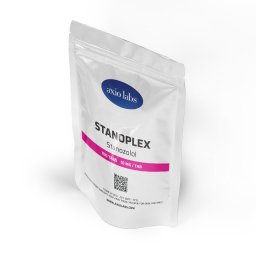 Axiolabs
STANOZOLOL 10 MG
Category: Androgen; Anabolic Steroid
Package: 100 pills (10 mg/pill)
Brand: Axiolabs
Purpose: Cutting Cycle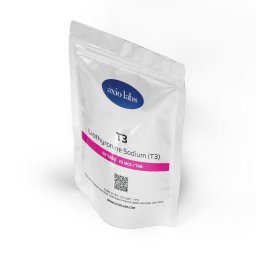 Axiolabs
LIOTHYRONINE SODIUM 25 MCG
Category: Thyroid Hormone
Package: 50 pills (25 mcg/pill)
Brand: Axiolabs
Purpose: Weight Loss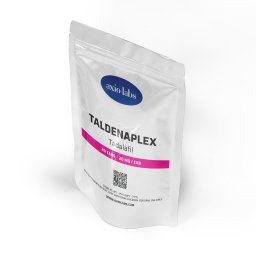 Axiolabs
TADALAFIL CITRATE 20 MG
Category: PDE5 Inhibitor
Package: 20 pills (20 mg/pill)
Brand: Axiolabs
Purpose: Male Sexual Enhancement Pills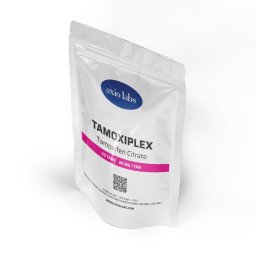 Axiolabs
TAMOXIFEN CITRATE 20 MG
Category: Selective Estrogen Receptor Modulator
Package: 50 pills (20 mg/pill)
Brand: Axiolabs
Purpose: Prevent Estrogenic Related Side Effects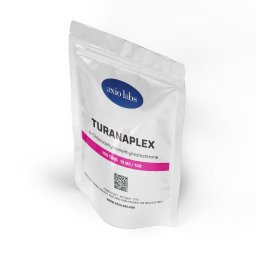 Axiolabs
CHLORODEHYDROMETHYLTESTOSTERONE 10 MG
Category: Androgen; Anabolic Steroid
Package: 100 pills (10 mg/pill)
Brand: Axiolabs
Purpose: Cutting Cycle